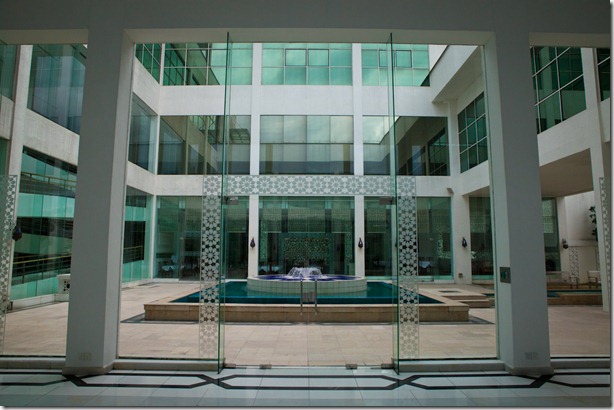 Malaysia is one of the bastions of Islam in the Asian world, and it is a heritage of which the people are most proud.  As a tribute to this tradition, the Islamic Arts Museum has gathered over 7,000 artifacts from throughout the Islamic world in order to show off the beauty of the art that the world's second largest religion.   From the building itself to the vast collection, it is a display not to be missed.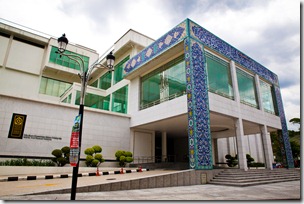 Unlike the majority of the Islamic Arts displays that you may see in Europe, which focus primarily on the Islamic homelands in the middle east, this display complements those items with a large colleciton of artifacts from the Asian Islamic world. India, China, and Southeast Asia are well represented and it is nice to see this critical (and populous) part of the world get it's fair share of the glory.
Among the items on display, a large number of Islamic books, including beautifully detailed copies of the Quran, are truly incredible.  It's amazing to think of how much work and care went in to the crafting of a single copy.  If you think yourself pious for going to the occasional service, try spending a year or more to carefully reproduce your holy text.  It truly shows the dedication that the people had for their holy book.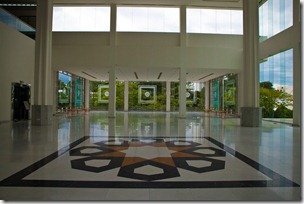 Beyond this, there are a large number of rugs and other fabrics, pottery, jewelry, and other finery including all kinds of clothing from thorughout the Muslim world.  Add to this the impressive collection of arms and armor and you have several hours worth of treasures to explore.  Just don't forget to marvel at one of the most impressive treasures – the museum itself.  It makes the whole experience enjoyable and puts you in the perfect mindset to enjoy the beauties on display.  Not to be missed.