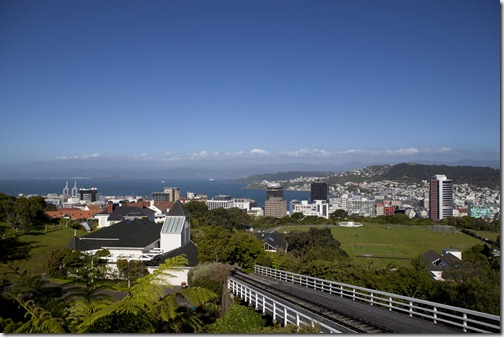 Located at the top of the historic cable car and overlooking the city, is the very well done Botanic Gardens.  It's always open and free to enter, meaning it's ready to enjoy at any time, whether that be sunrise or sunset, midnight or midday.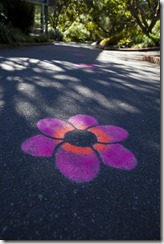 The views of the city are absolutely gorgeous as it sits atop a hill above the city looking down to the harbor below.  The gardens themselves are well plotted out with paths well marked out both by standard signs as well as marks painted on the trails themselves.  Stars mark out the way to the planetarium and lovely purple flowers point the way to the visitor center.  There are also plenty of trails out in the bush and a path that leads back down the hill to the city, if you feel like skipping the cable car.  Going that direction is much preferred to the opposite route as going up the steep hill from the city is not most people's idea of a good time, though certainly a good way to get some exercise.
We really enjoyed our time hanging out in the sun in the gardens, and for people on a budget, it was just the right price.  Well done Wellington!