After doing our best to pinch pennies along our route, we decided to splurge a little on good food and headed to The Bentley Restaurant in Sydney.  The restaurant was created by Brent Savage, a chef that use to work for chef Mark Best at Marque, one of the 4 Australian restaurants rated among the top 100 restaurants in the world.  So when we heard about it, we thought that this was the way to go.
We used the old cheapskate's trick of going to a nice restaurant at lunch rather than dinner and saving a pretty penny.  Even still, dining in Australia is not cheap and the lunch tasting menu was AU$ 55.  Still, for this price, we got a five course meal that you would pay over $100 during dinner.  This is definitely a trick I recommend if you have your eye on a particular fancy restaurant.
Now for the food.  The first course was Octupus with lime and creme.  I am generally not a fan of octopus, but that's because I've never eaten octopus like this.  Most octopus is horribly ovecooked and results in you eating something with the consistency of a pencil eraser.  This was moist, delicate, and juicy.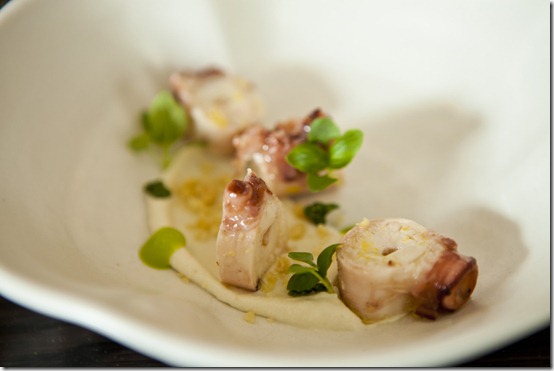 Nex up was pumpkin custard with goat curd and fresh seeds.  This was not so bad, but was probably the weakest part of the meal in our opinion.  Each individual component was alright, but they did not complement each other as we would have liked.  But hey, it sure is pretty, right?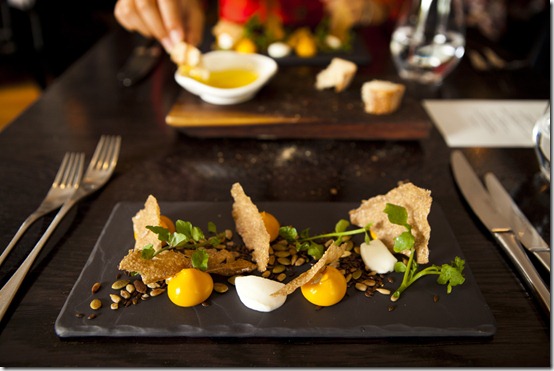 We were then treated to the fish, which was fantastic.  Again, perfectly done, and with a sauce and bedding that perfectly accompanied the food.  I could have that every day and not grow tired of it.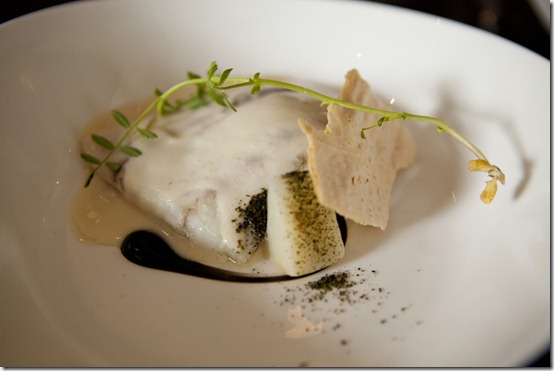 Following the fish was the meat course, which that day was pork belly.  Now pork belly is not something that I usually think of as being particularly fancy, but they definitely pulled it off.  I'm not sure if it was quite as good as the fish, but it was still cooked well and the layers of fat really help boost the flavor.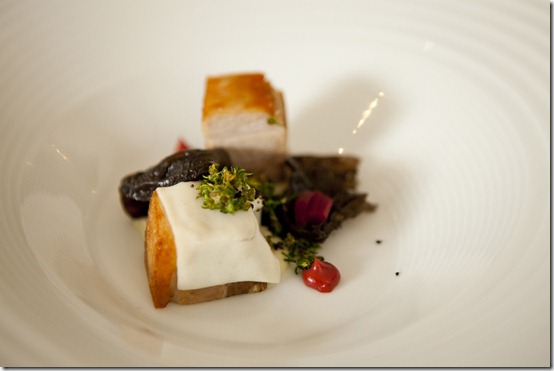 We then finished up the meal with strawberry mouse accompanied by lychee sorbet.  Being a lover of fruit-based desserts, this was absolutely perfect.  They even had these little strawberry chips that fizzed in your mouth while they dissolved.  I don't know what kind of dark magic they use there, but it's definitely the best kind.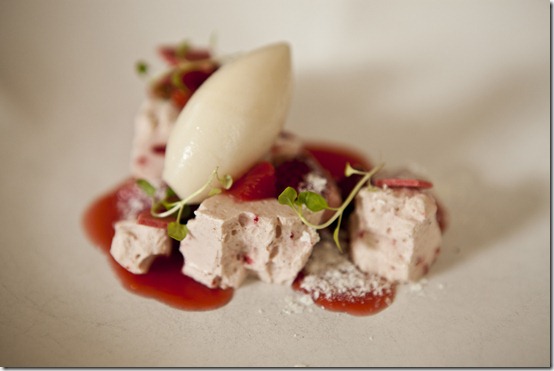 With the meal over and our bellies stuffed, we were completely satisfied.  It's definitely not the cheapest budget option, but I would definitely recommend heading to The Bentley.  The lunch tasting menu, at $55 might be on the pricey side, but with the dinner tasting menu being $120, it offers a great way to sample the exemplary cooking of this great chef at a signficantly lower price.  Our complements to the chef and the staff on great meal.
320 Crown Street, Surry Hills NSW 2010
Open Tuesday-Saturday lunch and dinner