Alona beach, being quite popular with tourists, offers quite a number of restaurants and bars right along the beach.  Whether you are looking for Thai, Indian, Philippino, or Western food, you are sure to find what you are looking for.  There are also a number of fresh seafood restaurants where you can select the exact fish that you want to dine on that evening and the cooks will prepare it for you right then and there.
Of course, in the end, our favorite ended up being a takeout pizza from the Powderkeg Bar which we then happily devoured on the beach while taking in the sun setting over the ocean.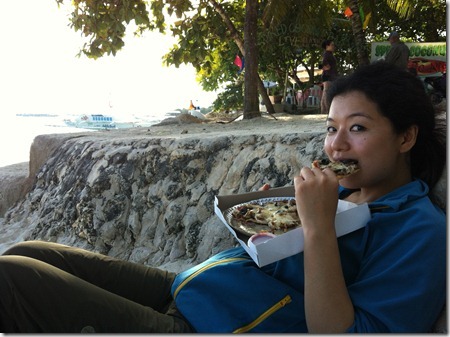 Sometimes you have to enjoy the simple things in life.