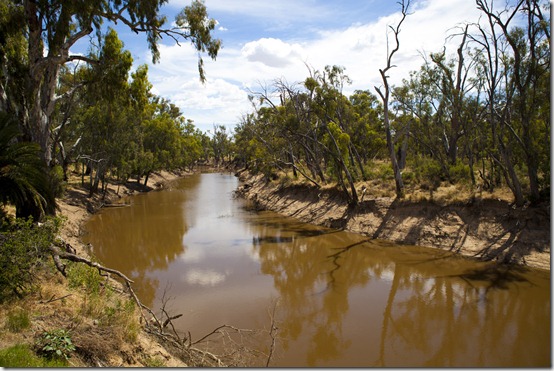 One of the best things about traveling is being able to catch up with friends, and while travelling near Melbourne, we had the chance to meet up with a friend who used to teach in the same small country town in Nagano, Japan as I did.  Reminiscing after about 4 years, it really struck me that as much as traveling and seeing the sights is amazing, the people you meet will almost always be what really makes a trip.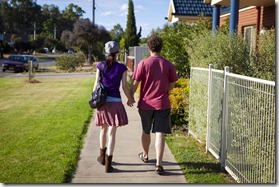 My friend was located in the rural town of Echuca, which is about 2 hours north of Melbourne in Victoria, Australia.  Compared to Sydney, the area is quite sunblasted, and while not the desert that exists in the middle of the country, is much drier than the east coast.  The Murray river runs through the area and was once the main way to move goods through the area, meaning that Echuca was once a bustling port town.  Of course, times change and now Echuca is one of those towns that once had a vibrant past but that did not move with the times.  Still, it was quite pretty as a visitor.
So wanting to be able to enjoy the company of others in a manner befitting a former British colony, we headed to the local pub, the Shamrock Hotel.  Being an American, I'm not exactly accustomed to pub culture, but it's easy to understand why it's endured for so long.  We went for both 2 for 1 main dish night as well as the pub quiz night.
The food was shockingly good for a pub. We started off with a little calamari, then I had the Irish stew in all of its lamb-y splendor and Nao had the salmon.  Both were fantastic.
We also participated in the pub quiz but were utterly and ruthlessly destroyed by the group of local teachers that apprently have quite the track record at the quiz.  However, knowing that Bruce Banner was exposed to gamma radiation was enough for me to feel proud of myself.
We also though we'd repay some of the hospitality, so Nao decided to make some genuine Japanese sushi for our lovely hosts.  There is "sushi" available in the area, but it's suspect at best, so having real suchi made by a real Japanese person was much welcomed.
Our big thanks to our hosts (you know who you are), for all of the hospitality and good times.  It was great seeing you and hope to catch up somewhere further down the road.