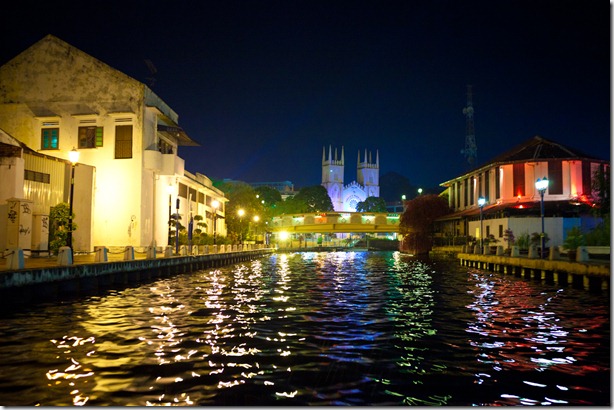 Sitting at the entry to the straights of Melaka.  this small town has had an enormous impact on the area and was a strategically important port for the Dutch, Portugese, and British (yes, Melaka got around).  It's port saw trade from everyone in the world as swarthy captains went in search of valuable spices so they could make their fortunes back home.  Now, it has lost its strategic importance, but it's heritage is still very much alive, and having been named a UNESCO World Heritage City in 2009, Melaka is ready to court visitors, and there are many reasons why you shouldn't miss this beautiful little port city.
Tight Pocket of History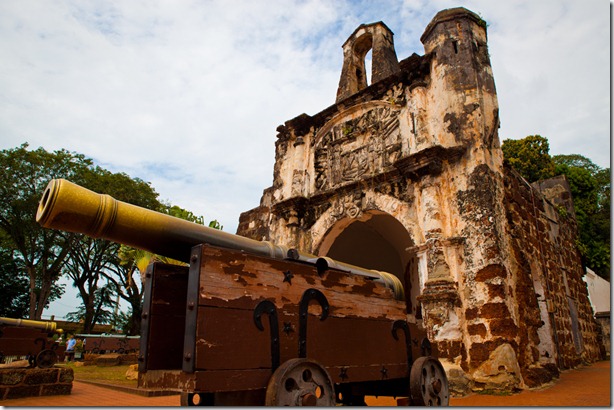 Though it was never a metropolis, the importance of Melaka's location meant that it was inhabited for a large period of history, including colonies of the Portugese, Dutch, and British.  It seems that one colonial power would hand the settlement over to whoever had the most guns floating outside the harbor.  This means that one can easily see relics and buildings from all of these different colonial powers, as well as the Malaysian Sultanate, all within a small area.  From the old, red church of the Dutch square, to the Sultan's Palace, to St. Paul's Hill overlooking the city, the sites show the variety of these different styles, all within about 10 minutes walking distance of each other.  Now that's efficient sightseeing!
Food like Nowhere Else
Due to the variety of different cultures that were all poured together in Melaka, there is a wealth of different, amazingly delicious food all to be had in this one spot.  On top of various dishes direct from other cultures, such as Indian, Chinese, and Thail, Melaka has its own specialty, known as Nyonya cuisine.  This is a mix of the traditional Malaysian cuisine with Chinese spices and cooking styles, and it offers up a whole new world of tastes.  We especially loved the Nyonya spring rolls, which are stuffed with meat and vegetables and wrapped in bean curd then fried.  The wrap and the stuffing go together perfectly, with a nice crisp outside and a firm but still softer inside.  Now if only we could find it near where we live…
Rock Bottom Prices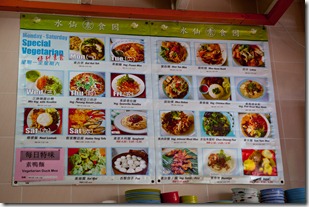 Malaysia in general is a great place to travel economically, with prices significantly cheaper than even neighboring Thailand (except possibly for alcohol).  However, even within Malaysia, Melaka is especially affordable.  Our double room in the guest house was 40 Ringit, which works out to about $12 US per night for the room (or $6 US per person), and the place was clean and right on the river.  It even included a simple breakfast.  A lunch can easily be had for $1-2 US, with a more-than-enough dinner being $4-6.  Obviously this depends on the current exchange rate, but the prices are very reasonable.  On top of that, a number of the historic places are either free, or charge a fee on the order of $0.75 so you will have plenty of money left after the day of sightseeing to indulge at dinner (and even that won't cost you much).  Then there is the Chinese night market which takes place every weekend, where there are bargains galore for all of the souvenir shoppers.  I even had one person cut the price of something after I'd already agreed to a higher price.  I'm not sure if he just didn't understand how bargaining works, but I was happy for it nonetheless.
Foreign with Touches of Home
While a lot of Melaka feels very foreign (to a US or Japanese visitor at least), there are still some touches of home for when you need to kill some home sickness.  After seeing the canons outside of a 300 year old fort, you can walk to the next street to get a Slurpee at the 7-11, or a breast at the local KFC.  On top of that, Melaka has two modern malls, which are perfect places to catch up on some commercialism and refill any supplies that you may need.  One of the malls is also a great place to visit if you want some more modern entertainment as it has a movie theater, karaoke, and even a roller disco!  In fact, we caught up on 5 movies while we were here since we were not able to satiate our inner film buffs earlier on our trip.  Plus, going on the previous point of price, the movie tickets were as low as 6 ringit, or $2.  It's almost cheaper to fly to Malaysia and see the movies rather than spending the $20 per ticket in Japan.
Beautiful and Taken Care Of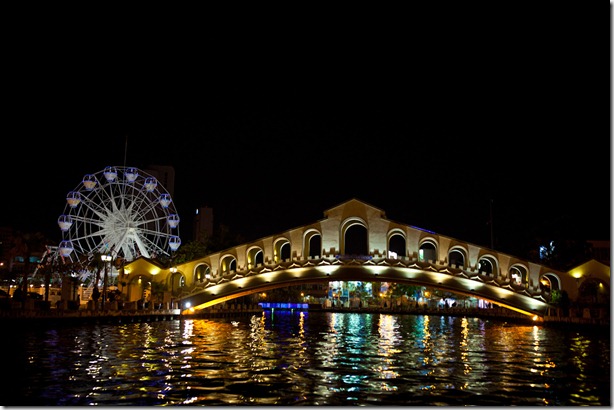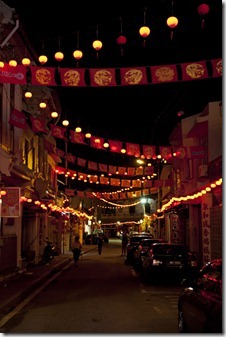 What is most impressive about Melaka is how well the city has been taken care of.  I don't know if it's the UNESCO money or if it has just had good governance for a long time, but many towns throughout the world could learn a lot about how to run a city by looking at Melaka.  First, the town is clean.  This is not something you see a lot in Southeast Asia, and places that see more tourists than Melaka do far worse.  They have also invested a lot of time and money to keep the city beautiful.  There are colored lights in the trees, giving a great ambiance to the walkways, the bridges are lit both on the sides and underneath, giving them a warm feel and showing off the architecture, and there is plenty of lighting on the streets so that you never feel unsafe.  Then there is the river walk.  The well-lit walkway follows the path of the river as it snakes its way through the city, creating an ideal path for visitors to see the area.  The historical areas are well looked after, and the modern areas are modernly clean.
Looking at Melaka, one begins to wonder what happens in places like Kuta on Bali in Indonesia, where they receive far more tourists than in Melaka, but seem to throw their money away in ways that do nothing to better the city or make it a nicer place to live or visit.  Melaka clearly takes great pride in showing off her beauty, and the people in charge have done a great deal to make sure that she can continue to do so.  It's something a lot of other cities should use as an example, and something that you really shouldn't miss while in Malaysia.