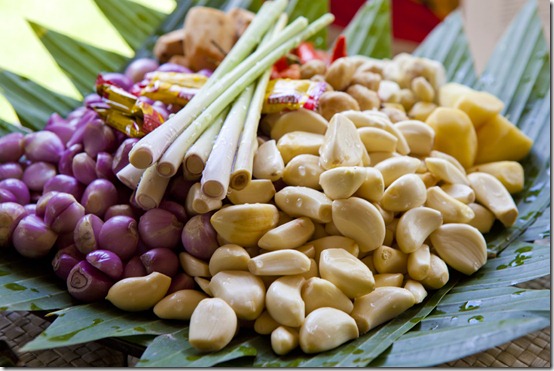 We like to eat, and one of the main things that drives us to travel is our stomachs.  There is a magical world of food out there that, despite the amazing variety of eateries in Tokyo, you just will not find in one location.  We also both like to cook, which means that in addition to simply sampling the amazing food on offer, the best memento that we can take with us in our overstuffed bags is the knowledge of how to cook it at home.  At Paon Bali Cooking School, we were able to stuff both our bellies and our minds.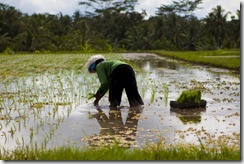 Paon Bali is nestled in amongst the beautiful rice field terraces in a small village just outside of Ubud.  The class actually takes place inside the owner's family compound, which is a collection of several buildings owned and used by the family, and represents the typical Balinese home.  This means that in additional to seeing the traditional food, you can also get a glimpse into the traditional way of life in a way that you never would if you were just on the standard tours.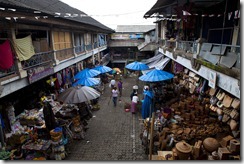 There are two classes daily, one in the morning and one in the afternoon.  Our strong recommendation would be to participate in the morning.  The advantage being that your day starts not at the family compound, but instead, inside the hustle and bustle of the Ubud market.  The guide takes you throughout the market showing you the different local ingredients used in the cooking, from spices to fruit to vegetables.  You learn to identify turmeric, galangal, ranbutan, and snakeskin fruit.  This is a huge bonus as just going to the market can seem overwhelming, but this breaks it down so you understand what is where and what to look for, and you see how the locals go about there day.
After picking up all the yummy stuff for the recipes, we were taken in two cars (fully equipped with AC) to the home kitchen.  Now you may have concerns (as we did) about the cleanliness of a home kitchen, but have no fear! The cooking area was very well cleaned and was fully provisioned with mineral water and you receive an apron and towel to make sure you stay clean as well.
Now onto the cooking!  You make a full 8 courses of fantastic Indonesian goodness and Puspa, your instructor, is always there to show you what to do.  The group portions out the various jobs of cutting, preparing, etc, so that everyone has something to do.  You are either cooking or observing just before you cook, meaning that you get a great hands on experience but still have time to sit back and watch all that is going on.  This gives you a fantastic introduction to Indonesian cuisine.  Now, on to the pictures!
Preparation
Cooking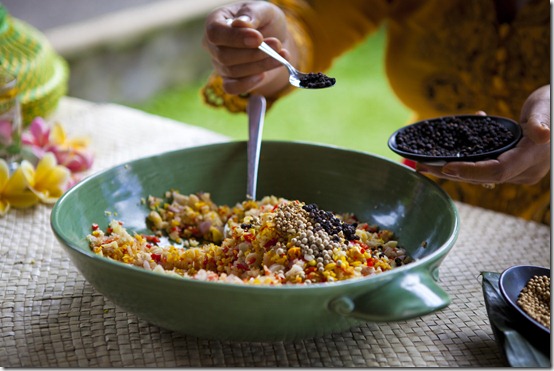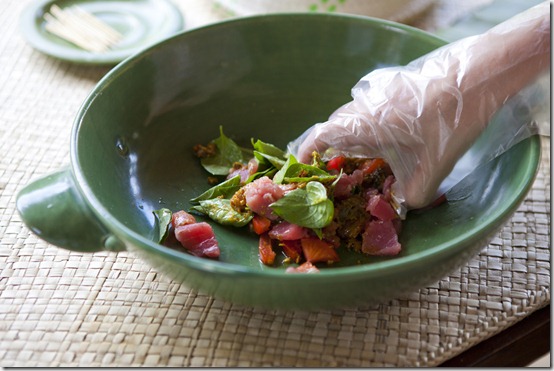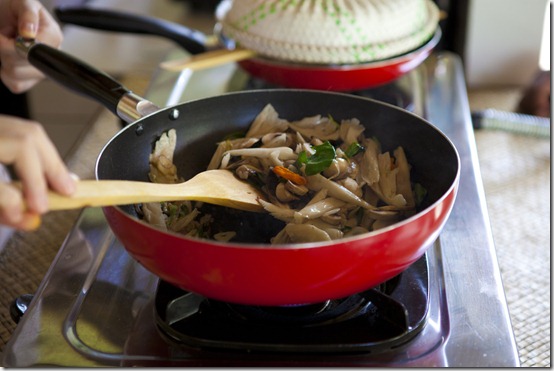 And now your lunch is served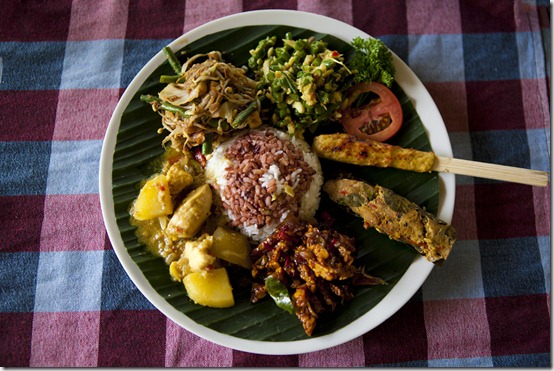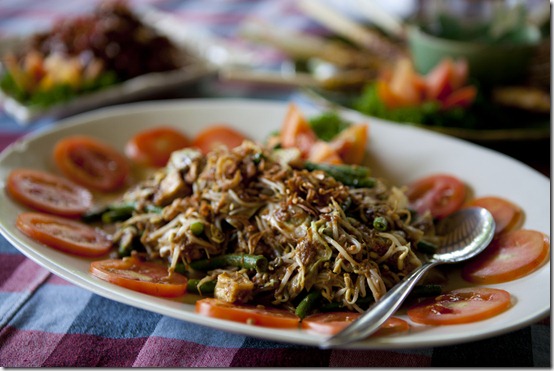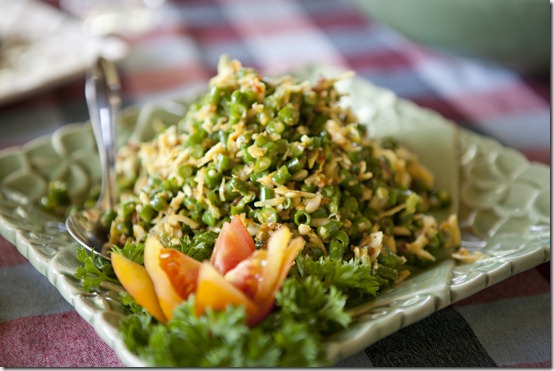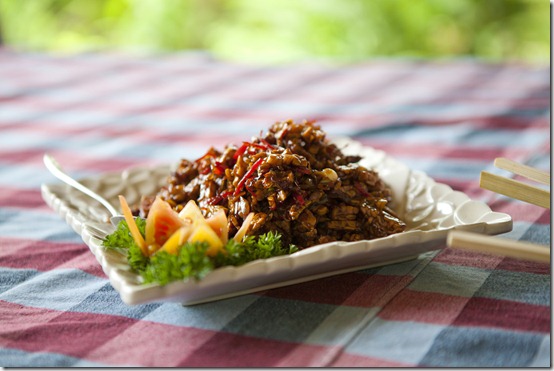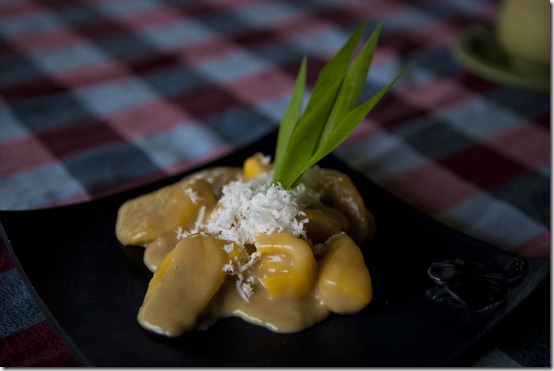 We give our sincere thanks for Puspa and Wayan and everyone at Paon Bali Cooking School.  It was a fantastic day and they really make sure that it's a fantastic time for everyone.  They happily adjust to food prefereces, allergies, etc. and the whole day just flies by in enjoyment.  I would recommend this to anyone who loves to cook, anyone who loves to eat, or anyone who likes things.  Yep, it's just that good.