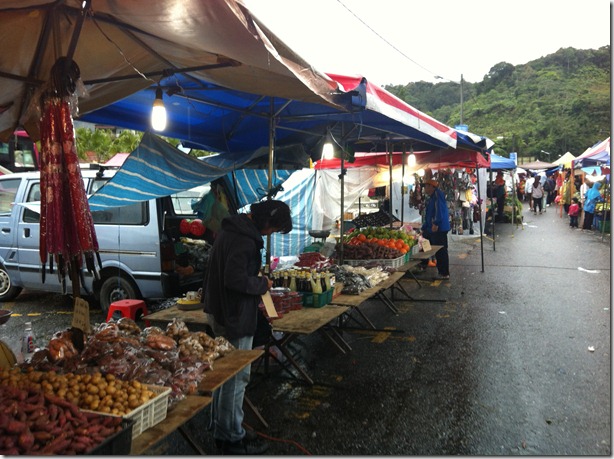 The Cameron Highlands, which lie a few hours North of Kuala Lumpur, are a popular destination for the people of Kuala Lumpur to escape the heat of the summer in the mountains, and if you've been in that part of the world during summer, you know why.  Like other mountain retreats, the area is full of hotels, and gets packed with domestic tourists on weekends and holidays, with people swarming all over the small little towns that fill the area.  It's also famous for agriculture, especially strawberries and tea, and you will see this everywhere.
A note about visiting: the Highlands is a large area, and there are quite a few small towns that all reside within it, so if you are looking to book a hotel in the area, know that entering Cameron Highlands will give you a wide swath of results.  Additionally, due to it being so spread out, it would be much easier to see with a car.  We were stuck with public transportation, which is available, but is much less flexible and won't necessarily take you wherever you want to go.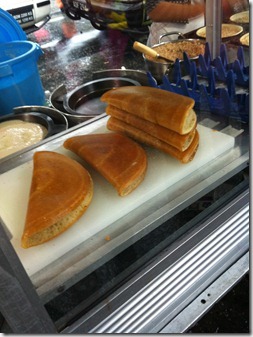 What we quickly realized about the Cameron Highlands, is that there is not a whole lot to do, other than a bit of hiking, which the rain had hastily decided it would not allow us to do.  Instead, we put up our umbrellas and headed to the local market, which was selling more strawberry goods than I had ever imagined in my wildest strawberry dreams.  Strawberry key chains, strawberry braws, strawberry shaped laser pointers, and on and on.  There were also plenty of food stalls, one of the treats of Malaysia as they are impressively clean and delicious.  It was here that we discovered a magical Malaysian dessert that is essentially sugar and corn inside a fried pancake.  It's impressively fabulous and should not be missed.
We did also head to one of the strawberry farms, with dreams of picking our own little strawberries that we could then take home and look after like they were our own young.  However, we quickly aborted that idea when we saw that most of the strawberries were both green, and the size of an unimpressive marble.  We settled for strawberry waffles and a souvenir bar of strawberry soap.  I figure we're even in the end.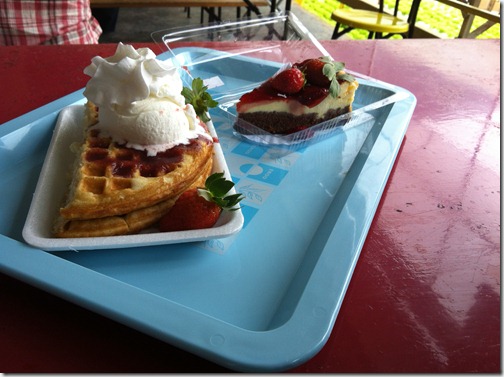 Though the Cameron Highlands are often mentioned as a tourist destination, I would not recommend them unless you really feel like being out in the middle of nowhere.  Even if this is the case, I would strongly advise you to bring a car, as it will make the whole experience much more pleasant.  If you do go, make sure not to miss the night market, because this is actually one of the most redeeming parts of the whole area.  Don't say I didn't warn you.