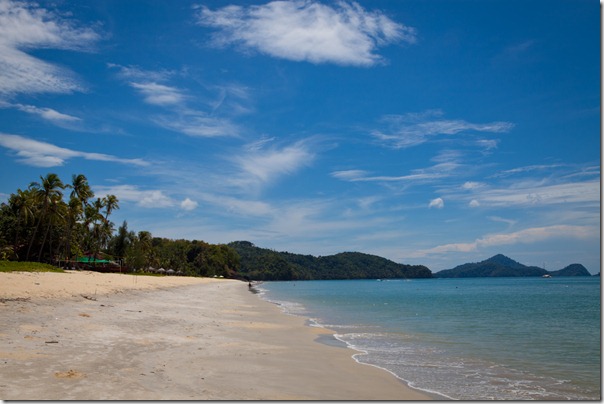 Welcome to Langkawi, concurrently a tropical paradise and tax-free haven, this island on the northwest coast of Malaysia has been positioned by recent government promotions as a premier vacation destination in Malaysia.  Easily reachable  by ferry from Penang, the mainland, or a few locations in Thailand, it presents an easy and tempting getaway for people in the local area as well as foreigners from all over the planet.  Sit back, relax, and let the smell of palm trees fill your nose as we show you 5 things that shouldn't be missed on the island of Langkawi.
5. Drink and Smoke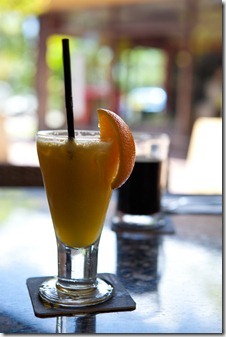 Or perhaps you'd prefer to smoke and drink?  Whichever floats your boat, Langkawi is the place where Malaysians go to indulge in sin.  The rest of Malaysia, being a fairly observant Muslim country, levies a high sin tax on alcohol, driving prices to be on par with what you'd pay in Japan or Europe, despite everything else being about 20% of the price.  Well, welcome to Langkawi, the tax-free island!  (Can you hear the Jurassic Park theme playing?)
That's right folks, everything is duty free on the island.  So this means that beer, liquor, chocolate, brand named goods, cigarettes, and everything else you can usually find in the duty free shop in the airport is all over the island.  You see people everywhere stocking up on all of the goods that are just too expensive back home.  Ok, so not every bottle makes it off the island, but despite all of the cheap booze, Langkawi manages to stay away from the drunk tourist effect fairly well.  So drink up and enjoy!
4. Enjoy the Sun and Surf on Tengah Beach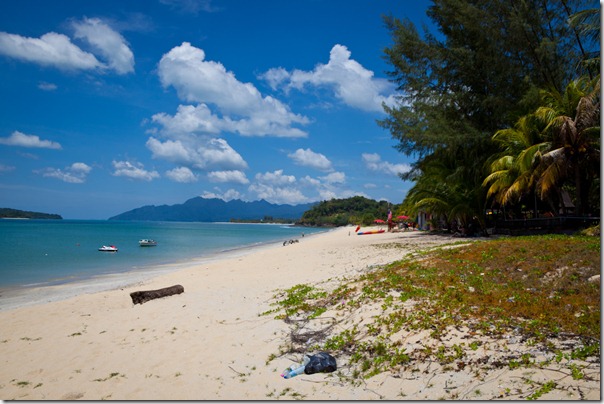 Most visitors to Langkawi will come in to Kuah, where the main port is.  However, unless you have an early ferry connection the next morning, there's not much reason to stay here, and indeed, most people head to the west part of the island,  There are two main beaches which are spearated by a stretch of rock jutting out into the ocean.  The majority of hotels and, therefore, tourists are along Chenang beach.  However, if you go just slightly south to Tengah Beach, you'll find lush areas of fine sand that have significantly fewer people on the them than on the neighboring beach to the north.  The view is equally nice, with azure waters lapping at your toes.  Hey, it's why you're on a tropical island, right?
3. Rent a Car (or Driver)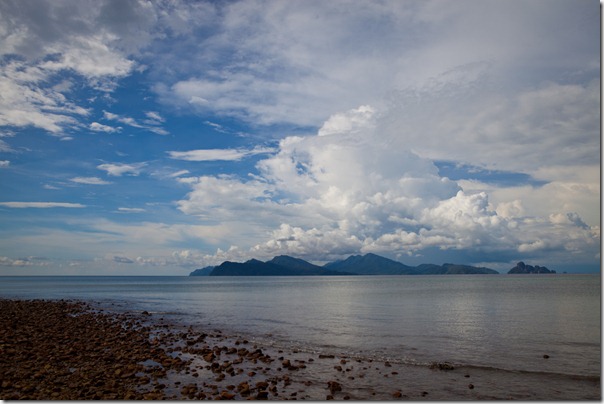 You may have come to Langkawi to get away from all of the commuting time stuck in your car, but in order to explore the island of Langkawi, it's helpful to have a car to get out of the tourist areas for at least one day.  The island itself is not particularly large, and you can certainly cover all if not the majority of the main spots in a single day driving around.  Add to this that both rental cars and gas are cheap, and you should find little excuse to stay in your hotel room.
The freedom of a car allows you to explore other gorgeous beaches, such as Tanjung Rhu in the north, as well as visit some of the other great attractions on the island, including:
2. Visit the Langkawi Agropark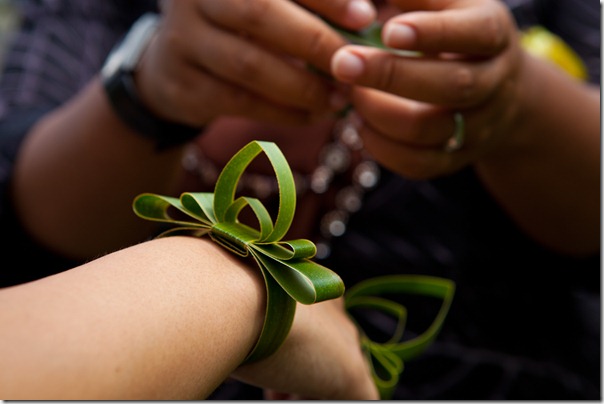 If you are like my friend Bryan and hate fruit, you should probably leave the room now before I get angry.  However, if you are of sound mind like any good fruit lover, it's absolutely worth going to the Agropark in Langkawi.  It's a small fruit farm that does tram tours of its installation so you get to see all of the fruits being grown and can actually see where all of those strange star fruits, papayas, jack fruits, and so on come from.  The staff were very friendly and gave a great tour, explaining what they do for all of the fruits, their seasonality, etc.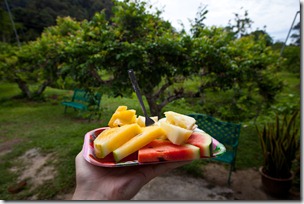 On top of this, there is a stop in the middle where you get to (over)indulge in all of the fruits of their labor (pun intended).   We were given watermelon (both yellow and red), guava, star fruit, papaya, mango, jackfruit, and pineapple.  This alone is worth the price of admission, and everything else is just sweet dessert.  It may not be Disneyland, but if you have any interest in the agriculture (or produce) of the area, it's well worth it.  They'll even make you a fantastic leaf bracelet, just in case you're in to that sort of thing.
1. Stand Atop the Island via the Skyway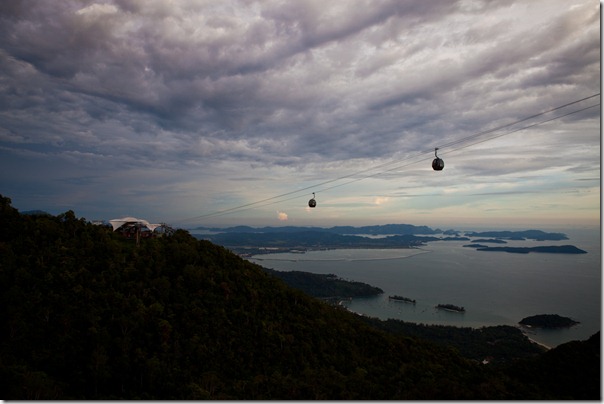 I've always wanted to see the earth as the birds do, but unfortunately I have yet to grow any wings (despite dropping uranium-dipped spiders under my bedsheets every night).  It's ok though, because the Langkawi Skyway has my (wingless) back.  The skyway takes you up upon the mountain in the northwest of the island, which looms high above the other hills in the area, giving you a spectacular view.  This also allows access to a suspension bridge which hangs almost precariously over a large gorge to really make you feel like you're out there.  Along with the viewing platforms overlooking the ocean, you are provided with fantastic scenery to take it while simultaneously escaping the excess heat which may be loitering below.  Protip: Try to go before sunset so you are able to watch the firedrop of the sun splash down into the water below.