Have you been to the Philippines?  If not, just go.  Seriously, stop reading, buy a plane ticket, and head out.  Still not convinced?  You're a picky one aren't ya?  Ok, well have a look below at some of the amazing experiences that we had in the Phillippines to whet your appetite.
The Philippines is an extremely diverse place.  With many different islands to explore, they each have their own flavor and attractions, while still being unmistakably the Philippines.  From the glittering malls of Manila, to the Chocolate Hills of Bohol, to the crystal blue waters of El Nido, it's just more fun in the Philippines (damn marketing slogans).  Here is what we enjoyed.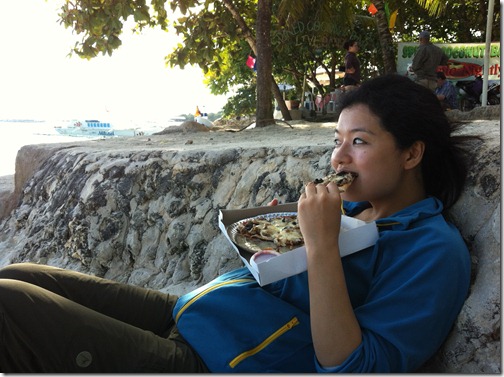 Cheeseburger in Paradise?  Jimmy Buffet don't know sh&t.  The only way I can forgive him is to assume that he has never been to Alona Beach, let alone to the Powder Keg restaurant for some of the best pizza you can find with sand in your toes.  After a long day of touring the island, a slice of the good stuff will cure all that ails you.  Plus, being able to look out across the blue water with white sand beneath you make for an ambiance that's hard to match.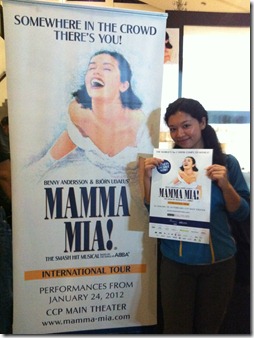 Oh, you're looking for the person in the crowd that looks the most excited?  Well, somewhere in the crowd there's me, jumping around like a dancing queen.  Who knew that a lazy day at one of Manila's malls would lead to opening night tickets for Mamma Mia?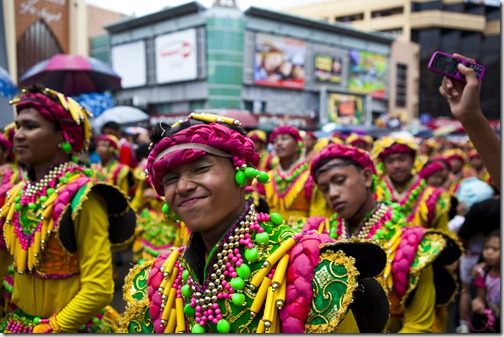 If you prefer your Jesus as a baby, then Sinulog is the place for you.  It's a mix of religious celebration, gay pride parade (those outfits are fabulouuuus!), and crazy alcohol fueled street party.  Since Cebu is a popular tourist destination anyway, try to schedule a trip there around the second Sunday in January.  You won't be sorry that you had a chance to see the craziness that is Sinulog.  Did I mention floats of giant mosquitos, family guy characters, and the death star?  I'm sure it all has to do with the baby Jesus somehow.
4. Bonding in the crowd at the Katy Perry concert in Manilla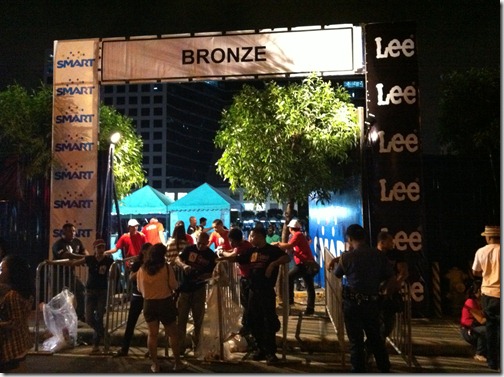 Keeping a large mob of tired, thirsty, and sweaty fans waiting for over 2 hours while you fix your blue hair is not exactly the best way to engender respect from you fans.  What made this time bareable was the kind and open nature of the Philippinos that we were sharing the space with.  It was a chance to really see what people are like outside of the normal tourist related interactions, and we left feeling more impressed with that than with the concert.  Though the concert did feature whipped cream cannons, so it does have that going for it.
5. Stealing from the Breakfast Buffet at the Marco Polo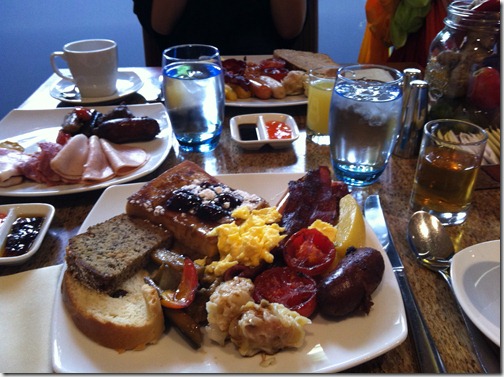 First, let me address the kids out there: Stealing is wrong. Got it?  Good.  Of course, when you've already paid for what you're taking and it would go to waste anyways, well then it's not really stealing, is it?  In fact, you're helping the restaurant reduce waste by consuming more of what they make.  Yes, yes, that's it.  We're both good samaritans and eco-conscious consumers.  Also, having good bacon for the first time in years – awesome!
P.S. –  If anyone from Marco Polo reads this, the above is just a dramatization and a story based in no way on real fact.  To anyone else, we totally could have opened a bakery with all the danishes we took from there.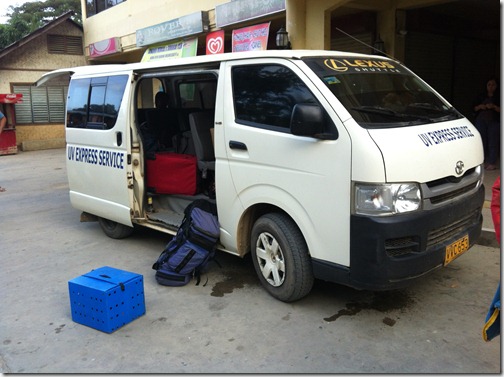 Dangerous, shrouded in mystery, and ready for a fight, the rider in the blue box came onto our minibus and our lives would never be the same.  One can only hope that wherever he is now, no unprotected babies are nearby.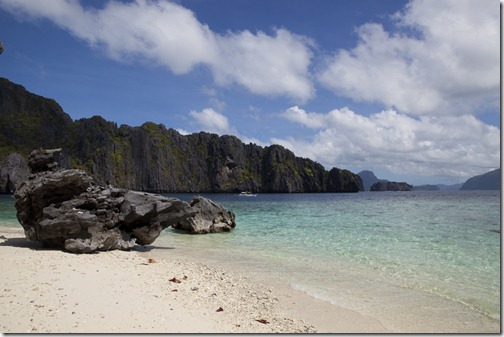 El Nido is one of the places I would go back to in a heartbeat.  It has a huge collection of small islands around it, many of which have incredible beaches with smooth sand caressed by crystal clear water.  It's inexpensive, and there are a huge number of cafes and restaurants with views that you would pay millions of dollars for if you were buying a house.  You can sit on the side of the water, sipping a San Miguel and watch the sun fall down as you troubles fade away.  If you don't like a place like that, then you need some help.  Just go, hop on a tour, and forget about everything.