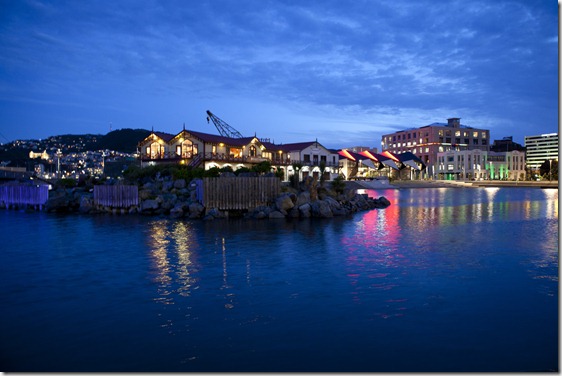 We love Wellington!  If you want an impression, that's it.  Wellington is a about a third of the size of Auckland (400K vs. 1.2 Million people), but it has 10 times the charm.  As the former capital, it is the cultural home of New Zealand, and that's a good thing.  It was also named as one of the top five places to visit in 2011 by Lonely Planet and is known as the "cool capital" of the southern hemisphere.  It's easy to see why.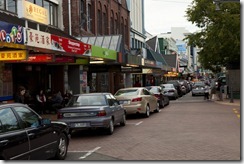 Our hotel was just off the main drag of Courtenay Pl, and as we walked down the street, it was lined with a seemingly endless supply of cool little restaurants, shops, cafes, and bars.  This kept going on all the way down the street, and is repeated in other places across the city.  Most of the restaurants are set up to have either seating outside or to have the front wall open up to let in the breeze, meaning you have a ridiculous amount of choice in terms of places to go to either have a bite to eat or a cup of joe.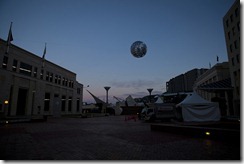 In between feedings, which become frequent due to the allure of all of those restaurants, there are great places in and around the city to explore.  One of the great areas is down near the waterfront.  One of the major attractions down by the harbor is the massive Te Papa museum, which is both impressively large and also free to enter.  Addtitionally, the Civic Square is a fantstic place to sit and contemplate (while also using the free wifi that is available pretty much throughout the central business district).
The city feels really metropolitan, but still manages to keep the comfortable feel of a small town, making it accessible and enjoyable even for someone who has just arrived.  Coming from the States, it's great that most of the shops seems to be privately owned stores, rather than big chains (though there are a few).  It just seems like a place full of great things to do, friendly natives, and a comforting atmosphere.